Transform your everyday processes with
AI for Manufacturing
visionTrack: Turning your CCTV cameras into always-on AI eyes that monitor your business-critical activity.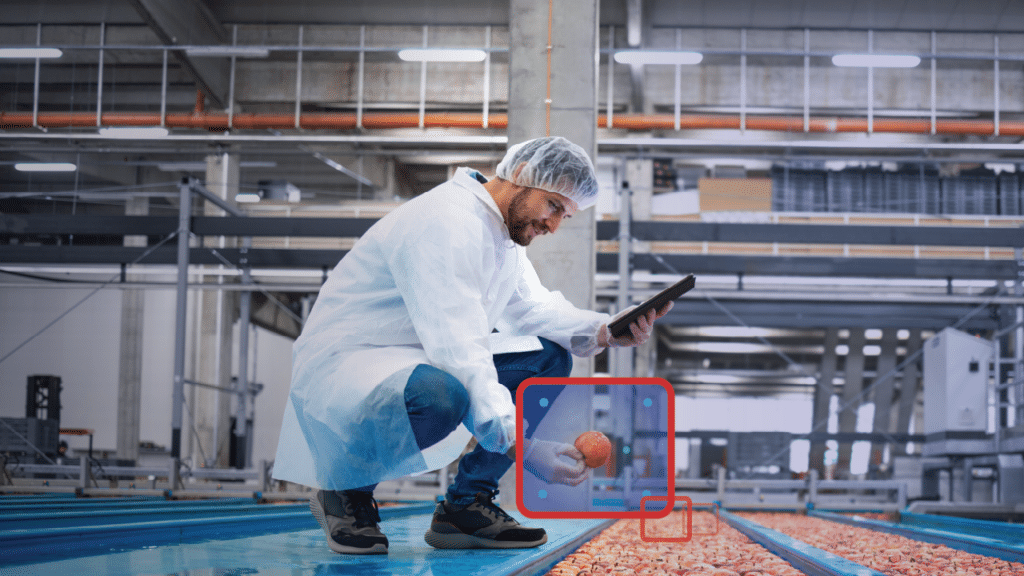 Computer Vision AI in Manufacturing
Using computer vision, VisionTrack plugs into your existing CCTV system to facilitate the identification and tracking of people, objects and incidents.
They can measure anything you can see, even nuanced human activities.
This creates a new opportunity to access "visual data", a new data source that was previously inaccessible.
Count
More and more businesses are setting up systems to monitor production and logistics processes. Camera surveillance is generally the first go-to to achieve these goals. VisionTrack software enhances the surveillance process by enabling counting, tracking of multiple objects and reporting.
Monitor Quality
Human quality control is often flawed, subjective and difficult to manage - human workers performing monotonous visual inspection tasks are prone to boredom, losing focus, and overlooking a critical issue or flaw, leading to expensive errors. Deep learning can make simple defect detection and grading faster and easier to deploy.
Track Incidents
Compliance and strict adherence to health and safety standards are critical to the success of any organization. From ensuring the correct use of safety equipment to monitoring workplace safety conditions, VisionTrack allows companies to comply with health safety regulations to achieve a safer workplace.
Choose visionAI for your AI Manufacturing transformation
Solve your manufacturing, operational and logistical problems using your existing CCTV hardware. Use intelligent computer vision software to cut costs, reduce operational risks and get actionable insights for your business.
Manufacturing success in 3 easy steps
VisionTrack is camera-agnostic. With a simple download, we will connect to any network-connected camera within your network and begin to process the streams.
VisionTrack will identify the items within the image and send them to the cloud for reporting. While a moving object such as a loaf of bread, skier, or box on a conveyor belt might create hundreds of camera frames while it is being tracked, only the best image will be sent to the cloud for processing.
VisionTrack turns physical objects – and their movement, quality and position – into useful digital information. Alert when something goes wrong, count the items (and types) that move on a conveyor belt, or report on the quality of produced goods in your factory.
Why should you rely on vision AI to revolutionise your enterprise?
The rolling awards and acknowledgements from the industry highlight Vision AI's dedication to advancing businesses with the latest robotic process automation and AI technologies.
Microsoft SA AI Partner of the Year 2018 - 2022
Consistently celebrated as the premier Microsoft SA AI Partner from 2018-2022.
GrindStone 2020 Cohort member
Distinguished as a forward-thinking and notable firm in the GrindStone 2020 Cohort.
Microsoft Data and AI Solution Partner
Awarded for our proficiency in Microsoft Data and AI solutions.
Microsoft AI Inner Circle Top 1%
Positioned within the prestigious top 1% of Microsoft's AI Inner Circle.
Dive into our cutting-edge technology stack
Discover the groundbreaking technologies behind our Vision AI Suite.
Enabling systems to adapt, discern patterns, and improve their decision-making prowess.
Providing machines the ability to decode, evaluate, and grasp visual information.
Identity verification techniques
Boosting compliance with sophisticated verification, complemented by facial recognition and authentication strategies.
Optical character recognition (OCR)
Transforming handwritten or typed materials into digital text that can be edited.
Robotic process automation (RPA)
Enhancing operational workflows by automating recurring tasks, increasing both pace and precision.
Harness the power of VisionTrack today!
Venture into a new era of precision and efficiency with VisionTrack. Recognized for our innovation in AI-driven solutions, our team is ready to guide and advise on the perfect integration for your business.
Contact our experts today and set your business on the path to higher performance.
Make the smart move with VisionTrack!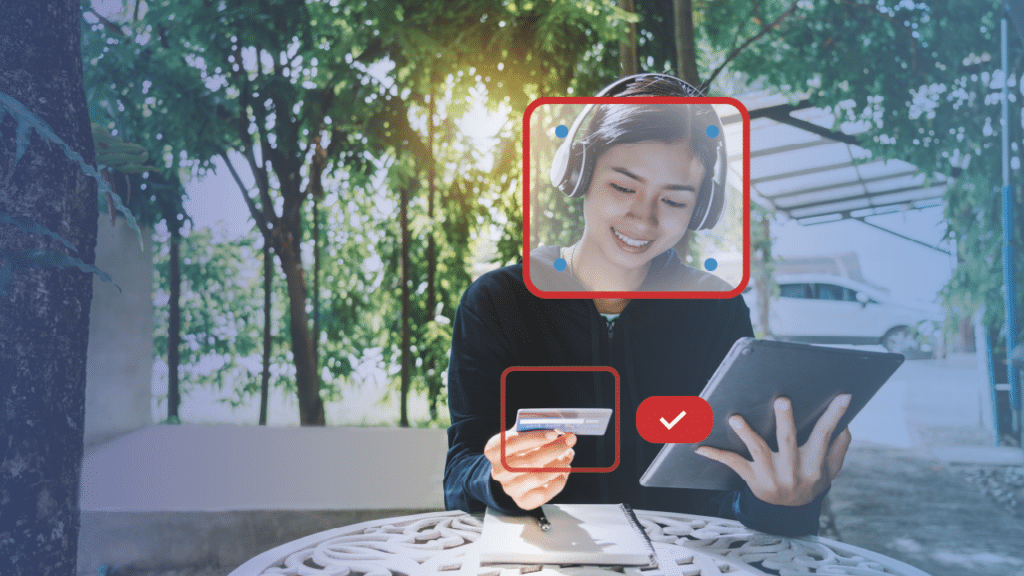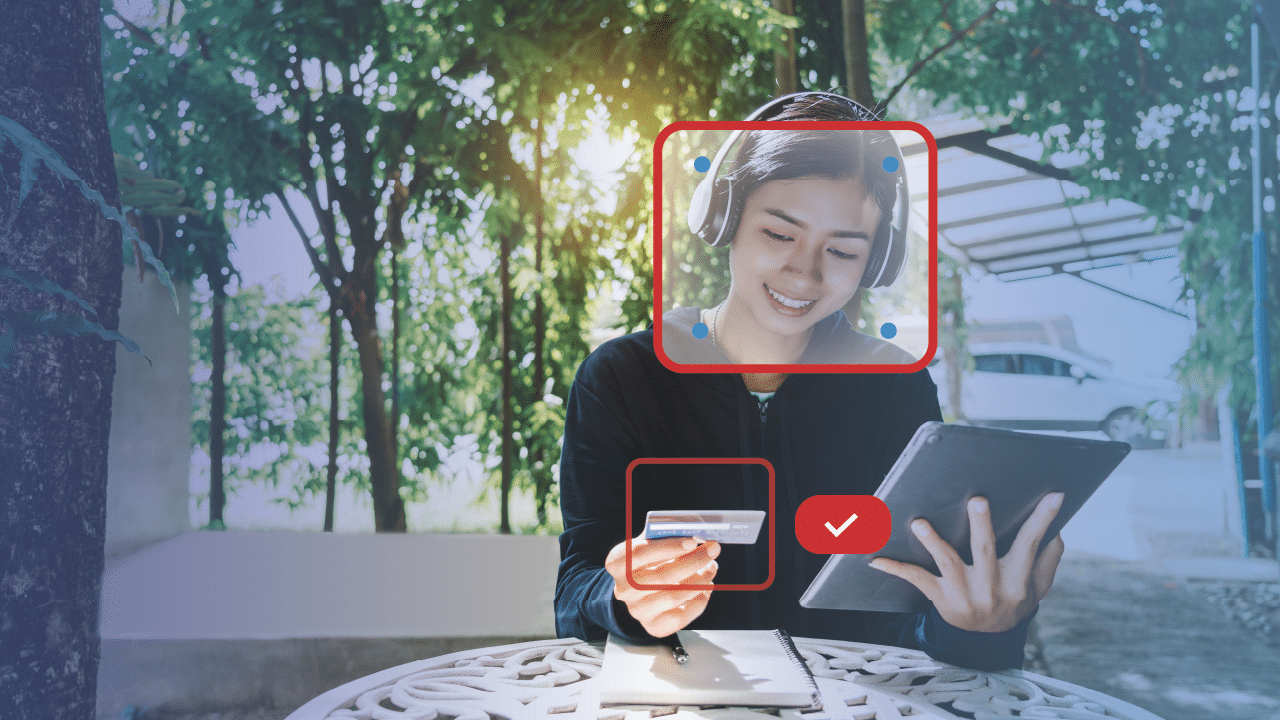 See how our object tracking solution, VisionTrack, can help you track multiple objects, screen for defects and combat fraud.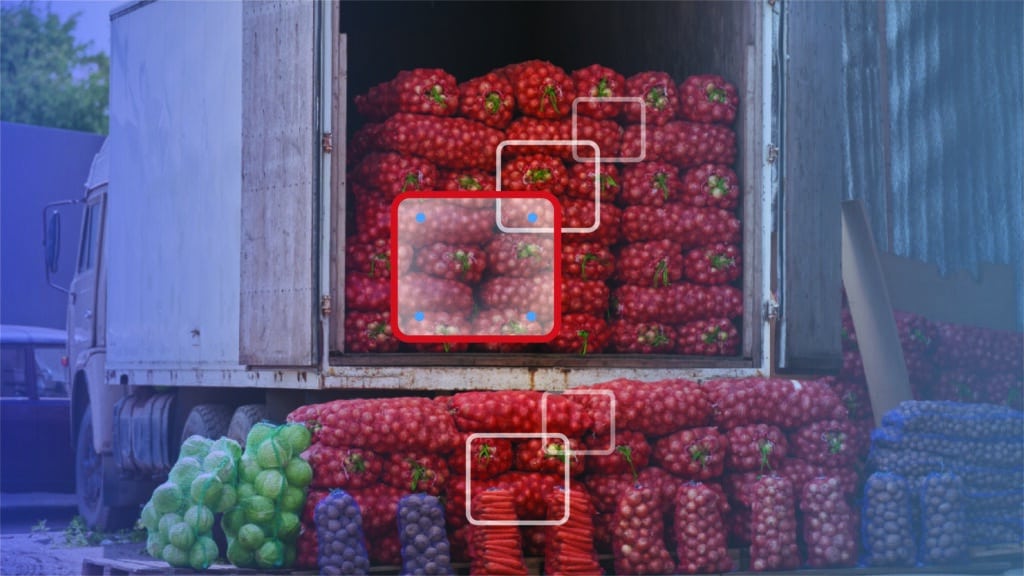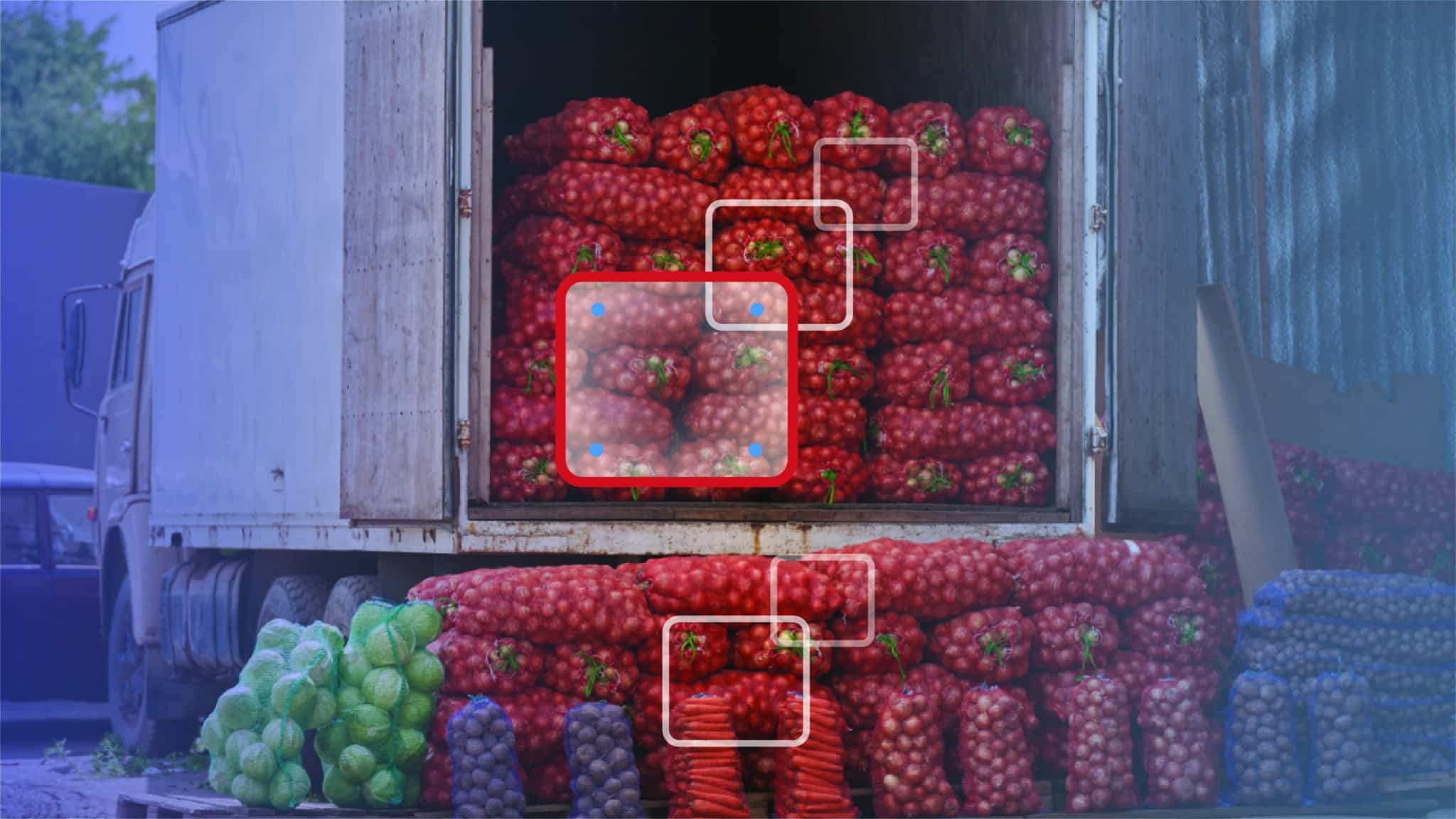 The agriculture industry faces significant challenges ensuring the correct delivery of products such as maize, seeds, and other goods.
Traditional methods of identifying fraudulent deliveries are insufficient, time-consuming, and prone to human error.
By using cameras, deep learning algorithms, image recognition and advanced analytics, visionAI's computer vision systems can track trucks as they approach the weighbridge, capture their license plate numbers and driver details and record the weight of the vehicle and the goods being transported.
Fraudulent activities are a common problem in the agricultural industry. These activities typically involve delivering incorrect amounts, products, or grades, which can result in significant losses for farmers and businesses. To combat this issue, the agricultural industry needs to improve efficiency, reduce costs, and minimize the need for manual inspections.
VisionTrack's advanced computer vision solution tracks trucks at weighbridges, which effectively aligns the transporter with their cargo, ensuring transparency and accountability throughout the supply chain. This enables authorities to verify the accuracy of deliveries and prevent underreporting or overloading.