Stamping out Cross-Contamination in Food Manufacturing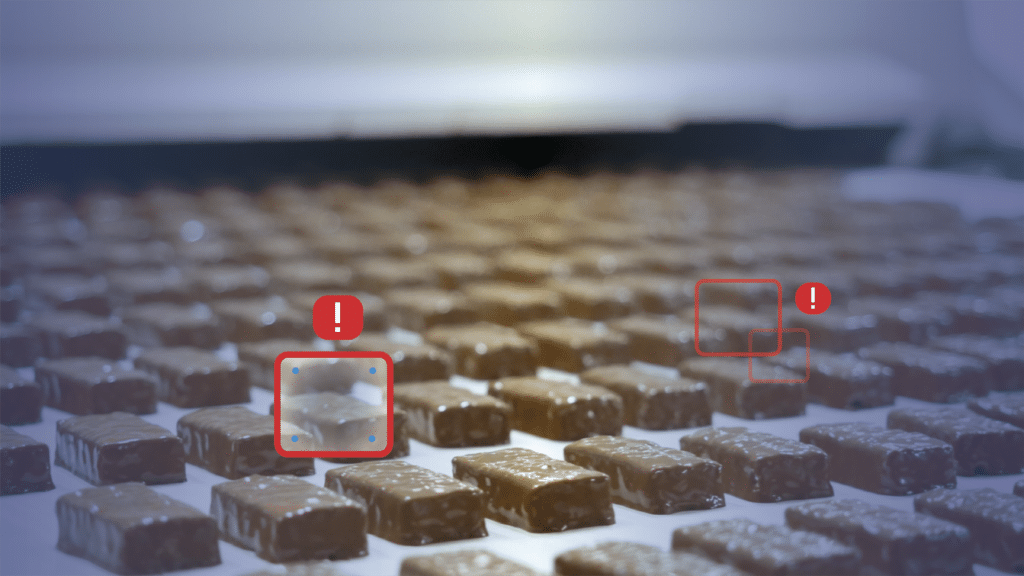 In food manufacturing, cross-contamination and mispackaging, especially with allergenic ingredients, pose severe risks to consumer safety and the reputation of the brand.
Tracking different ingredients through receiving, pre-batch, mixing and packing stages is complex.
visionTrack is designed to help manufacturers use any camera to passively monitor activities on the factory floor. By monitoring the movement of people and ingredients throughout the manufacturing process, it enables real-time tracking of risk areas, ensuring proactive prevention of cross-contamination.
Food manufacturers require a method of accurately tracking ingredients throughout receiving, pre-batch, mixing and packing stages to reduce errors and remove risk to both company and consumer.
The AI tool offers a comprehensive view of the entire production process, enabling quicker identification and rectification of quality issues. This eliminates the need for manual checks at every stage of the process – facilitating a more compliant and efficient operation.
Improve your food manufacturing operations
Choose visionAI and start today