Detecting and Alerting Food Manufacturing Defects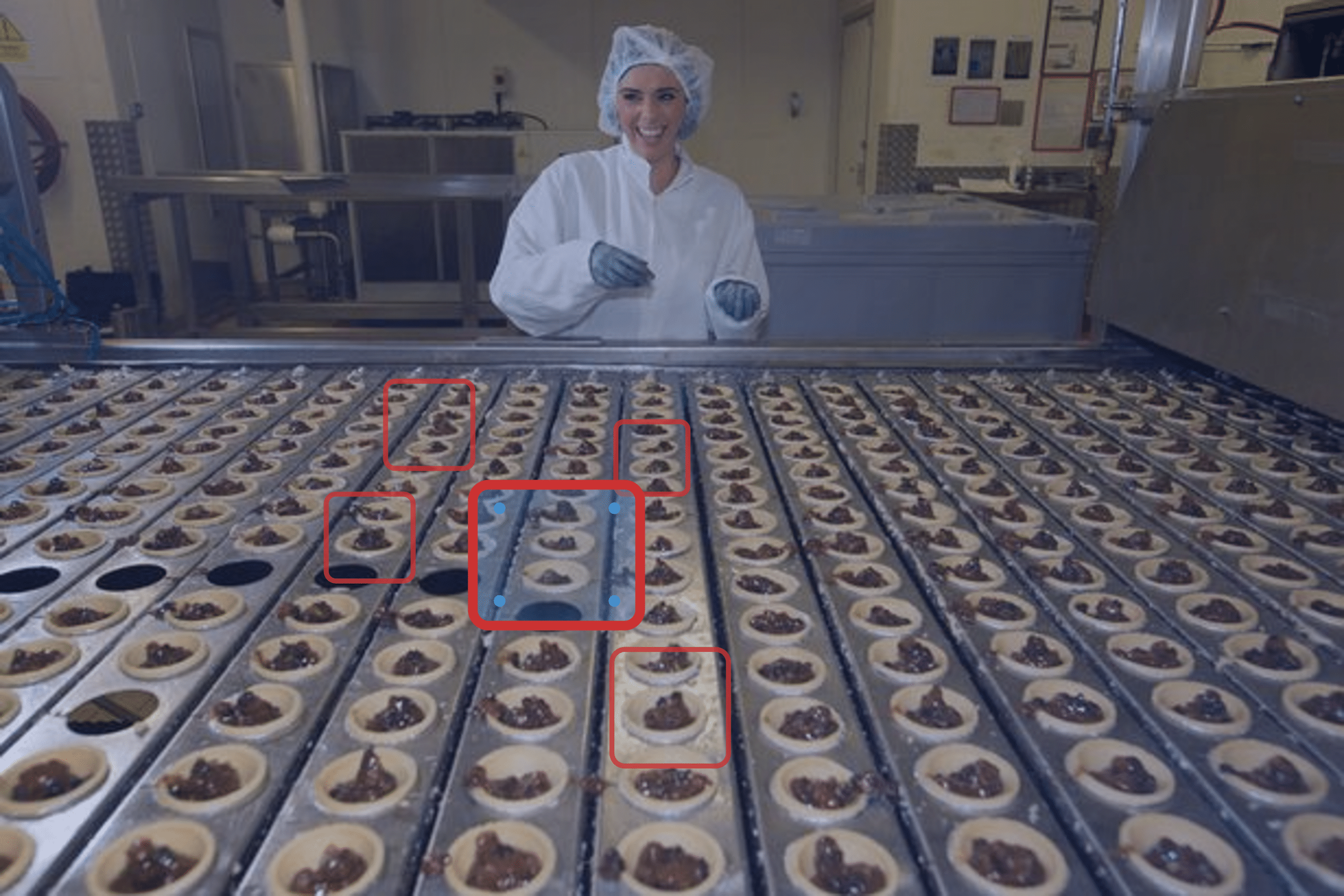 A manufacturer of pies was encountering irregular pie quality as they emerged from the production line.
Some of the pies were not getting the required amount of filling negatively impacting the customer experience.
Using deep learning algorithms, visionAI transformed the manufacturer's existing cameras into an automated quality control system that monitors the conveyor belt and alerts on empty pies.
Empty pies create a bad experience for customers and reduce foot traffic to stores. The pie manufacturer requires a consistently high-quality, zero-defect output.
The system collects and analyzes data about product quality and performance, providing valuable insights that can be used to improve processes and reduce defects over time.
Improve your production line quality control
Choose visionAI and start today