More and more organizations are discovering that artificial intelligence is bringing back the human into human resources. Whether you're concerned, afraid, or excited about AI in the workplace, it's worth exploring how HR departments in many different industries are benefiting.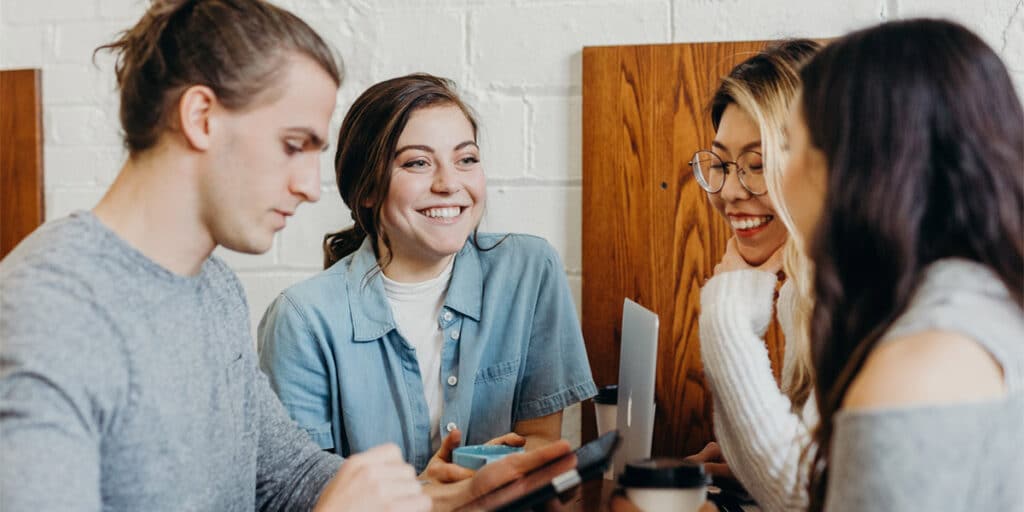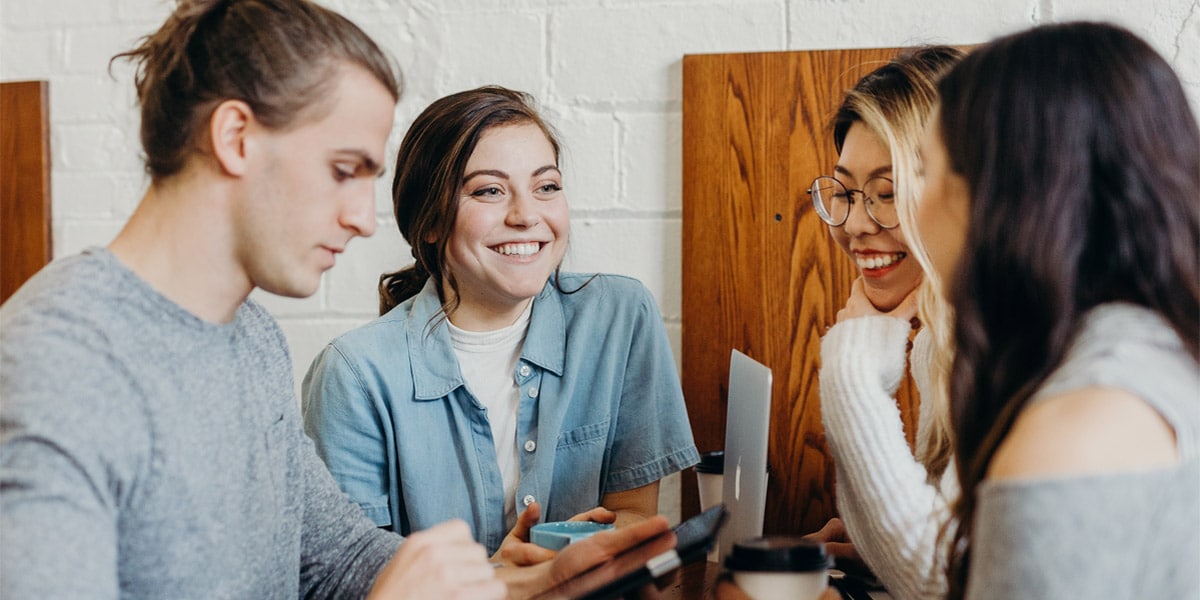 AI – Friend or Foe?
It's all about your perspective – glass half empty or glass half full? Race against machines or working with them? As we see it, our AI focus should be around improving business processes — saving time and putting people back into the mix.
Organizations are embracing digital transformation in the fourth industrial revolution to maintain a competitive edge. Typically this takes place on the factory floor and in supply chains, but more and more Human Resource teams benefit from long overdue and well-deserved digital tools.
As with previous industrial revolutions, a sense of fear prevails as people imagine being unable to generate an income if their jobs become redundant, taken over by machines. While there are bound to be some casualties, it is worth considering that new possibilities present themselves with new ways of doing things.
"Change is inevitable, and when it happens, the wisest response is not to wail or whine but to suck it up and deal with it."
― Daniel H. Pink, A Whole New Mind: Why Right-Brainers Will Rule the Future
Daniel H. Pink's book, A Whole New Mind, succinctly explains how machines can take over left-brained thinking but are not competent with more right-brained (creative, empathetic) thinking. In other words, embrace your creativity as an essential skill as it is difficult to automate, and it is what drives breakthroughs.
According to CMSWire Feature, 7 Ways Artificial Intelligence Is Reinventing Human Resources, "Most HR practitioners welcome the integration of AI into their HR processes, according to an Oracle/Future Workplace report. "
In addition, they cite the following statistics (as of 2020):
50% of workers currently use some form of AI compared to only 32% in 2018.
65% of workers are optimistic, excited, and grateful about having robot co-workers, with almost a quarter reported having a loving and gratifying relationship with AI at work.
Workers in India (60%) and China (56%) are the most excited about AI, followed by the UAE (44%), Singapore (41%), Brazil (32%), Australia/New Zealand (26%), Japan (25%), US (22%), UK (20%) and France (8%).
Men have a more positive stance of AI at work than women, with 32% of men optimistic vs. 23% of women.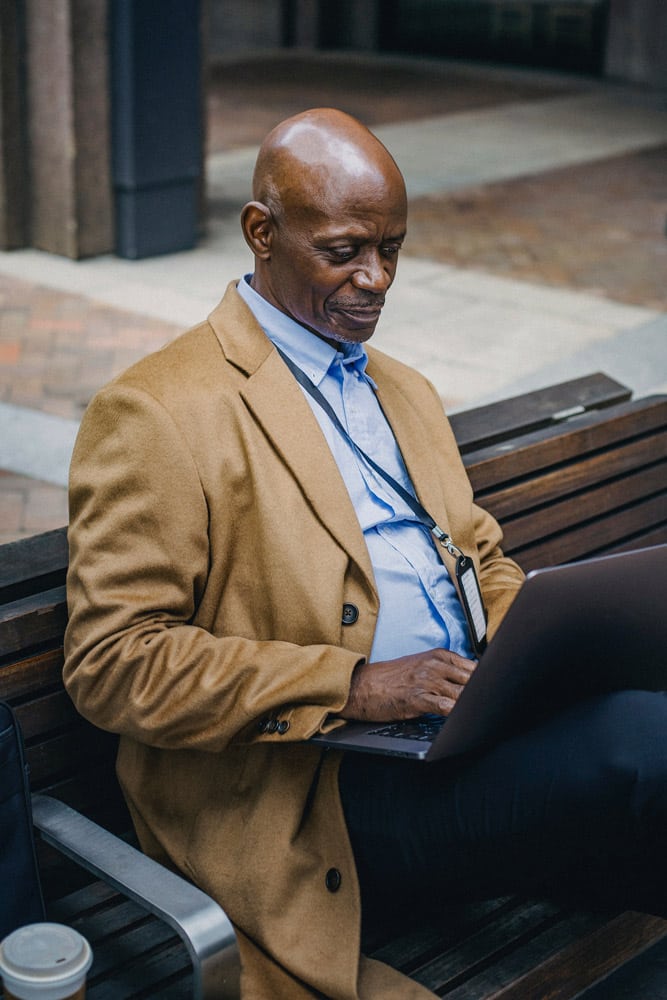 Bringing Back The Empathy
Sadly, while many people enter the realm of HR to work with people, they find themselves tied up with administration and paperwork and little time for one-on-one connections.
The very essence of human resources involves a more right-brained approach. After all, one of the essential qualities of a human resource manager should be empathy. The following qualities that AI cannot replace are key for HR Managers:
Sympathetic or empathetic attitude
Integrity.
Patience.
Leadership.
Social conscience.
Good communication skills.
So how can machines or Artificial Intelligence benefit Human Resources departments?
As it turns out, the Human Resources department is an excellent example of how AI can free people to be more human and address human issues.
In a discussion with Lauren Clark, Head of People at Mint Group, we learned more about the company's people-first approach. There is a genuine commitment to individuals within the organization, as is evident by employee engagement. In addition, they have an incredible talent acquisition program. However, none of this would have been possible if the HR team carried the burden of tedious, time-consuming processes and data capturing.
Adopting AI into their processes revolutionized their operations, particularly with quick, easy, and efficient employee verification, document validation, and workflows.
While Lauren seems to have struck a healthy balance, many HR executives have not yet considered using AI as a part of their overall strategy. Since the beginning of the pandemic, burnout and exhaustion have been increasingly widespread in HR teams. Individuals in these teams struggle to keep up with their increasing workload. Also, while helping other employees manage their stress, HR professionals tend to neglect themselves. This leaves HR executives feeling overwhelmed and unable to function efficiently, which has far worse knock-on consequences beyond the individual, negatively affecting family members and colleagues.
We totally concur with Ferris Jabr, a Scientific American author, who articulated this sentiment beautifully "Downtime replenishes the brain's stores of attention and motivation, encourages productivity and creativity, and is essential to both achieve our highest levels of performance and simply form stable memories in everyday life."
An overwhelmed HR executive cannot make space for downtime and thus starts becoming less productive. It is vital to find ways to free up time for these individuals if you're pursuing bringing back the human into human resources. 
Freeing Up Time For Innovation
Effective HR leaders continually look for ways to improve processes and increase productivity within their departments. Having time freed up allows HR teams to innovate in other areas and to spend more facetime with the people who drive the organization. And somehow, returning to the job's humanness brings life back into the department.
Artificial Intelligence Is Changing The Game When It Comes To Recruiting
Recruiting is one of the most critical parts of any business, but it can also be time-consuming and frustrating. The time companies take to find new employees can be cut dramatically using AI practices, including the time HR professionals usually spend on administrative responsibilities of maintaining candidate databases.
Today, artificial intelligence assists talent acquisition efforts, which results in almost immediate and significant results for organizations. Which has, in addition to saving that all-too-important time to hire, increased productivity for those recruiting.
One of the most common complaints applicants make is the time it takes to complete an application for recruitment processes. This form of AI integration can help reduce the time to do things manually and communicate more effectively. The combination of AI and human intelligence can truly improve the candidate experience.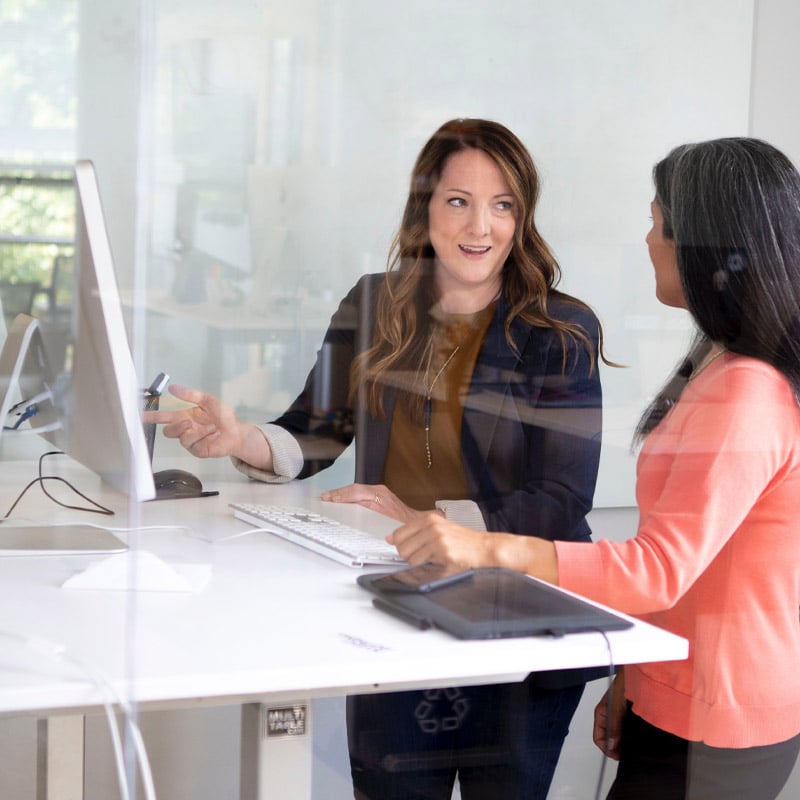 Making The Experience Seamless
Adopting new methods doesn't need to be complicated. Using tools that you're already familiar with makes the transition so much easier. With visionAI's HR solution, you'll benefit from:
A complete API that supports integration into popular recruitment tools and HR systems
The ability to initiate a verification check directly from Ms Outlook.
Easy uploads of familiar file types
Online reports
The ability to export verification reports as PDFs
Our knowledgeable consultants will gladly assist in integrating the onboarding utilities into your existing recruitment and HR tools and process.
"The ability to simplify means to eliminate the unnecessary so that the necessary may speak" – Hans Hoffman (artist)
Artificial Intelligence is increasingly being used in HR activities. Employers and employees interact with AI daily, meaning there are unlimited AI applications. HR executives can use AI throughout the entire IT infrastructure of their company.
Artificial Intelligence allows us to see insights into massive amounts of previously inaccessible data. Human resource executives can now make knowledgeable, equitable, and correct employment selections based on facts rather than instinct.
So, if you're looking at bringing back the human into human resources, remember this: Artificial Intelligence benefits HR executives and opens up numerous possibilities. In addition, AI brings relevant, valuable, and timely information to managers and employees. By embracing and taking advantage of the opportunities presented by artificial intelligence, your company will likely lead the pack in HR innovation.